mySPIN is a smartphone connected dashboard solution that allows drivers to safely access their apps in the car. 
Yelp was a perfect candidate for mySPIN, this integration provides a seamless in-car experience for finding your next lunch spot!

Create a seamless in-car Yelp integration for mySPIN, bridging the gap between vehicle and device. This way, we can hope to partner with Yelp in the future

.
This integration had to be compatible with older models of Jaguar/Land Rover computers, but also new and upcoming models. The JLR computers will not be able not render animation and high FPS transitions. Yelp's brand guidelines had to be applied for every element within the integration. 
Working professionals ages 30-50 who own a Jaguar/Land Rover, and use Yelp mobile.
Ground Zero - Initial notes & Whiteboard sketches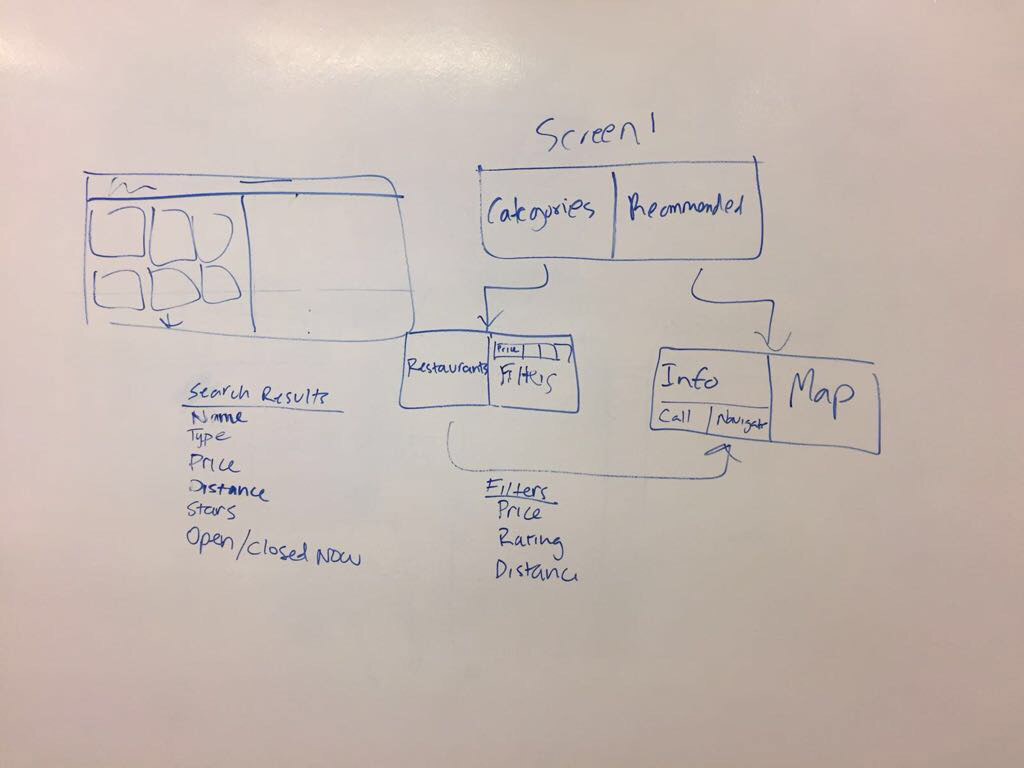 First Pass - Clustering information and determining visual hierarchy to lower cognitive load for in-car use.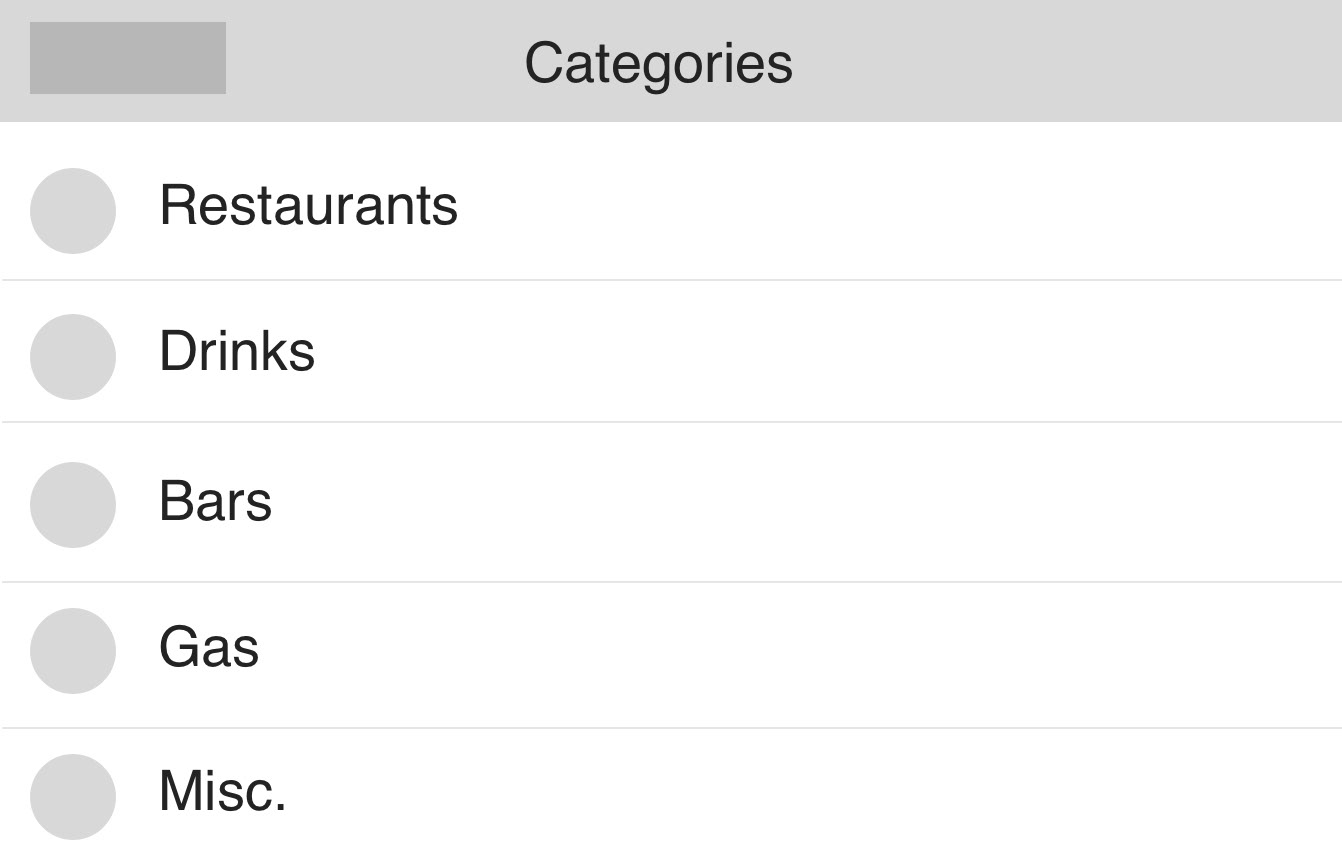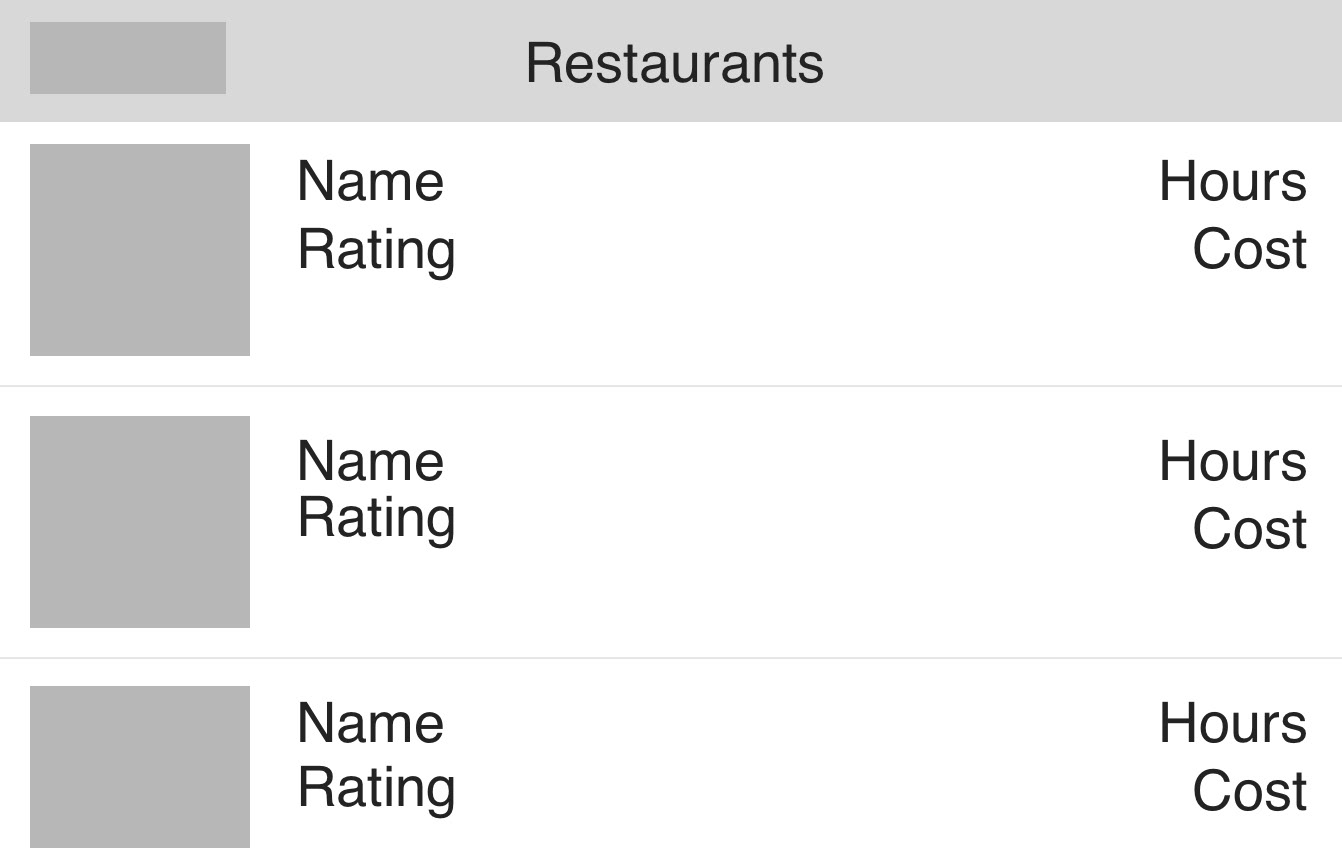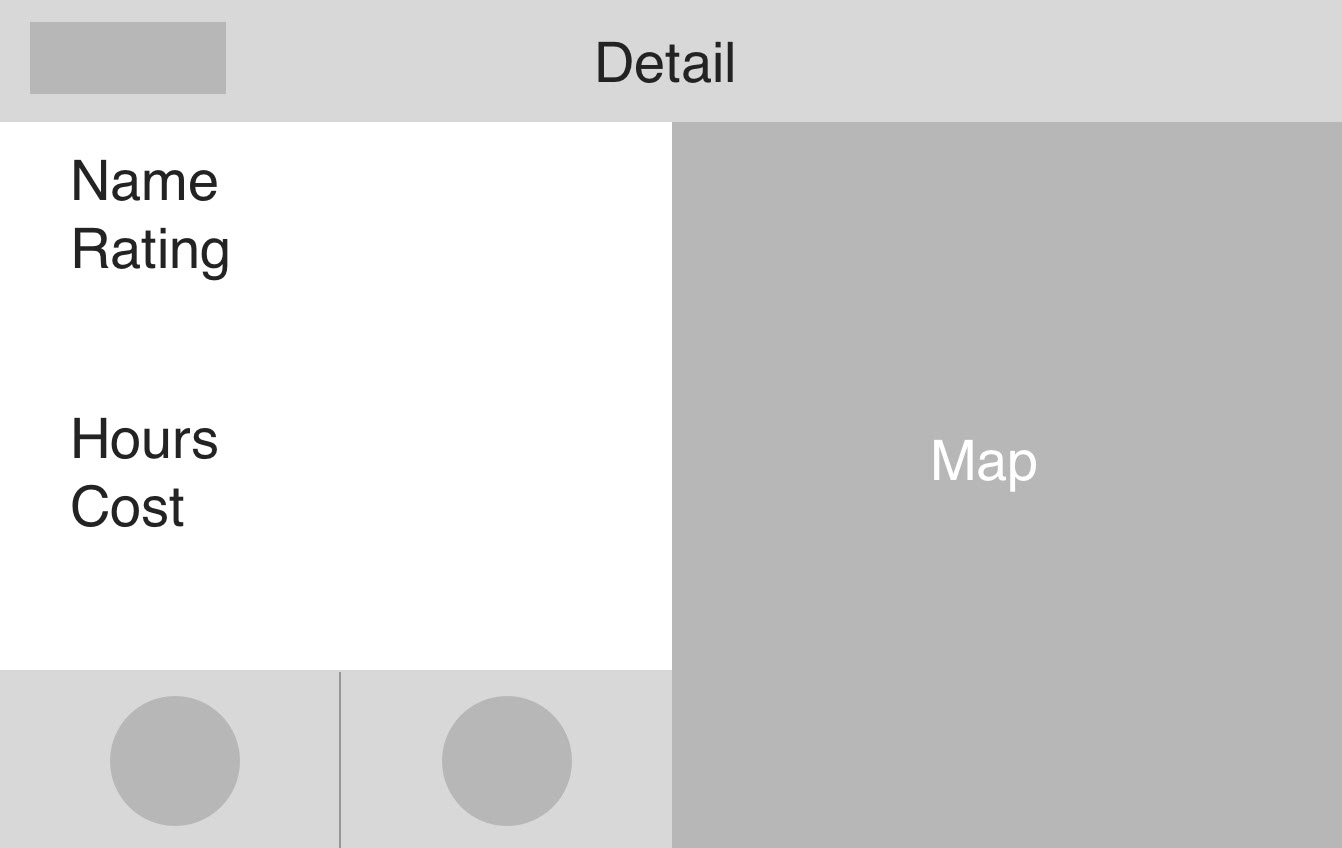 Second Pass - Applying Yelp's visual language.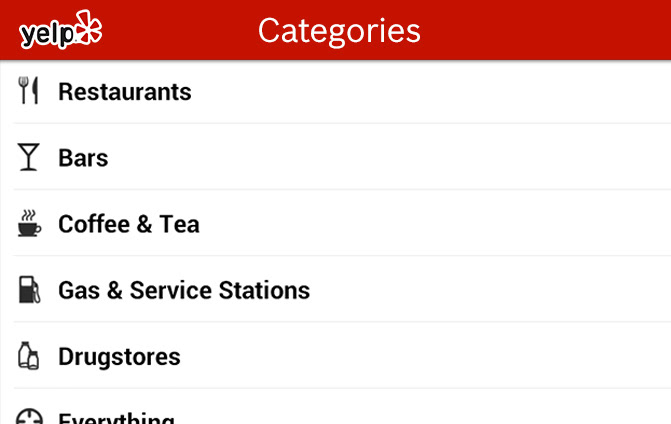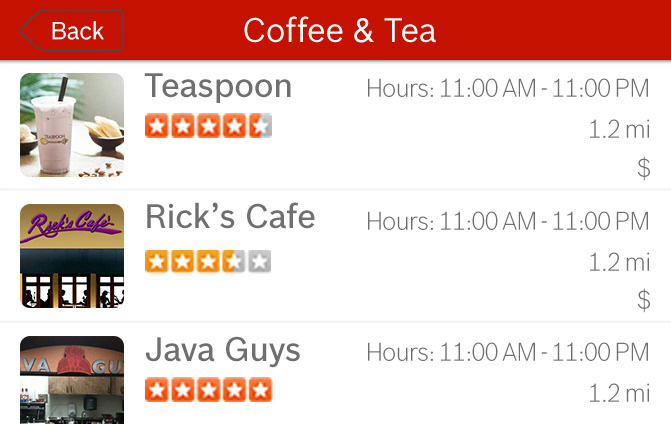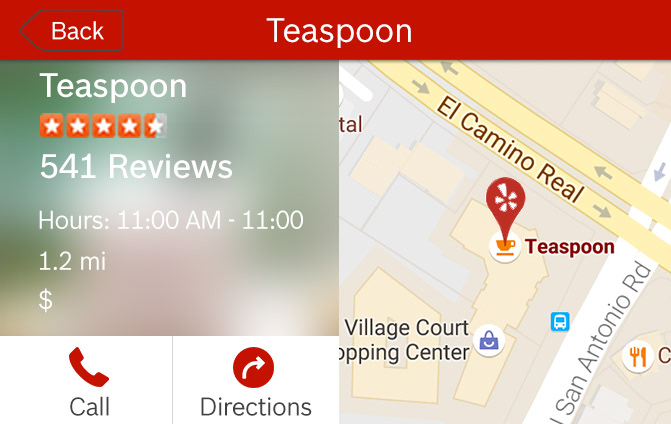 Third Pass & Information Flow - Addition of key features (search, filter, pictures)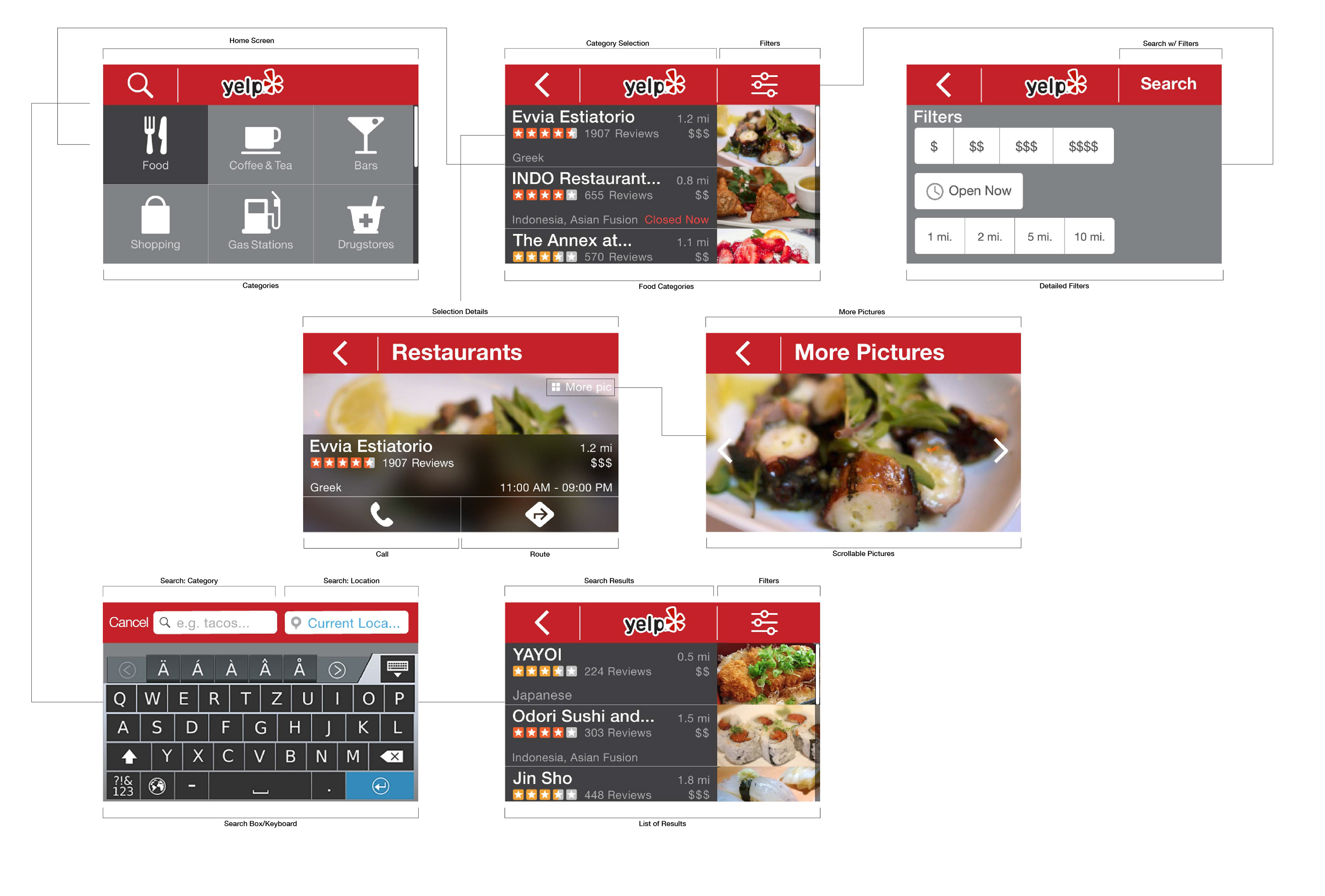 Iterate & Rescale - With the release of new JLR models we were afforded more screen real estate.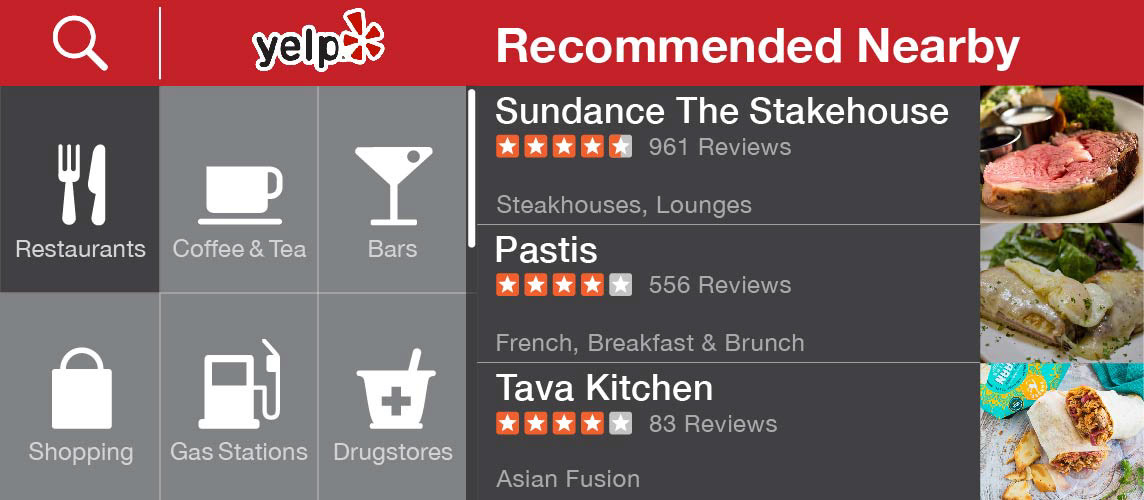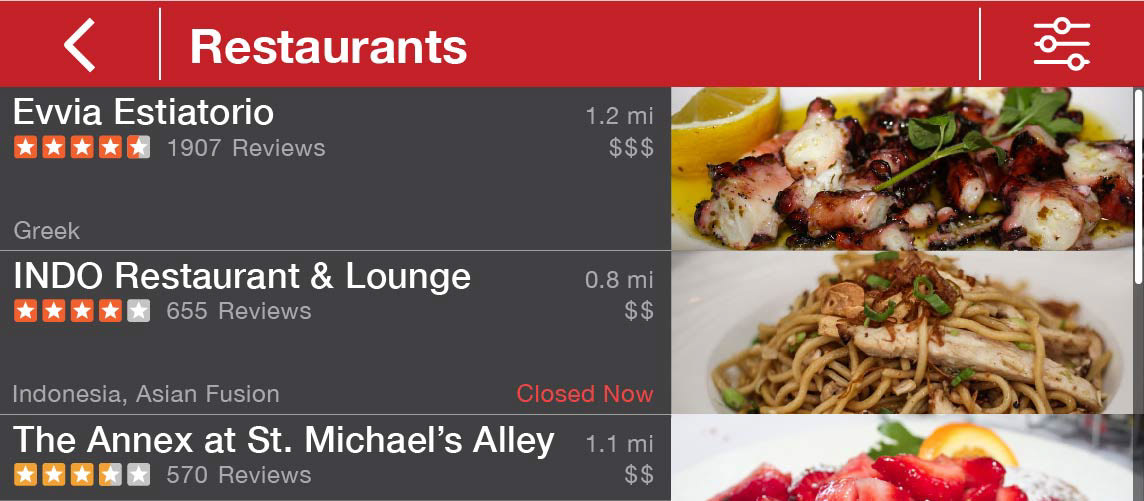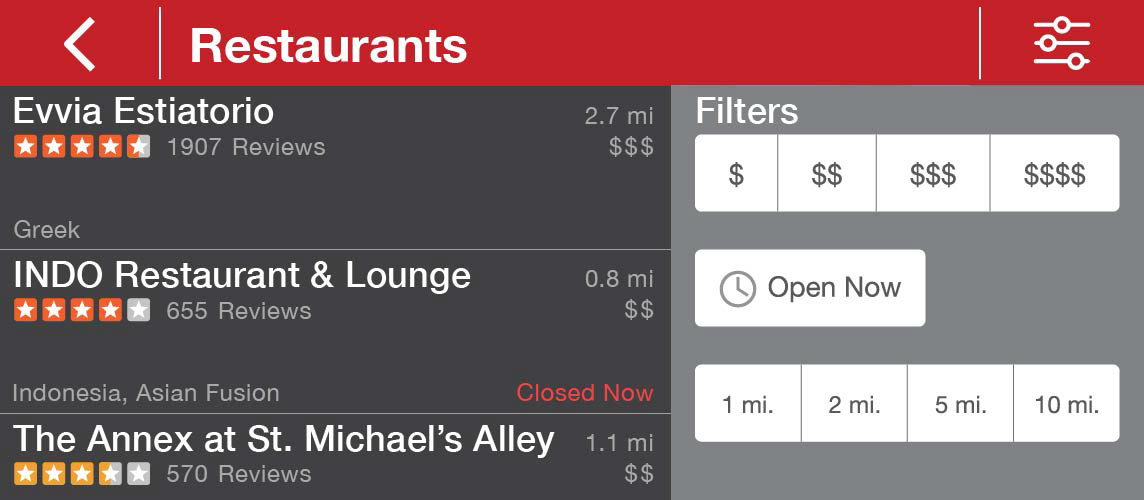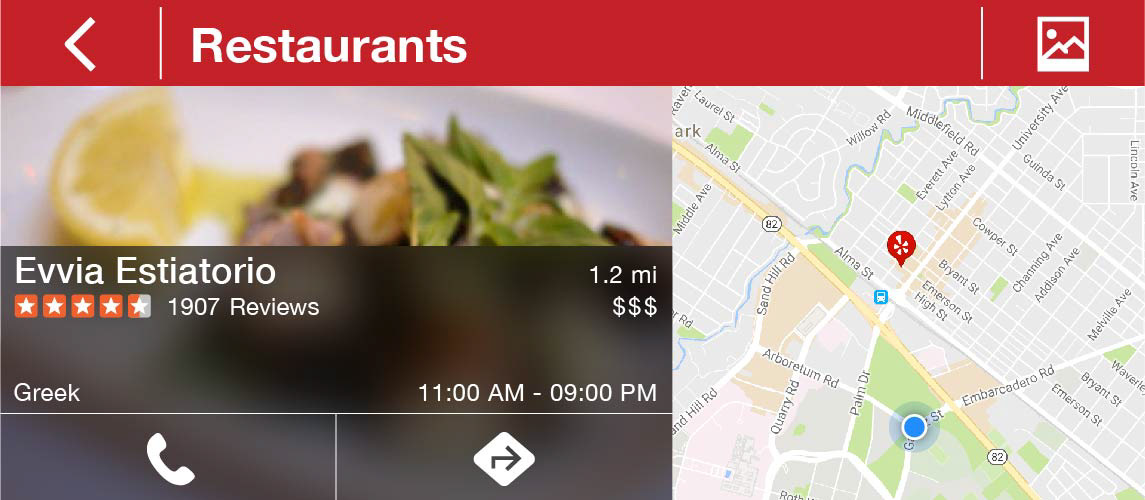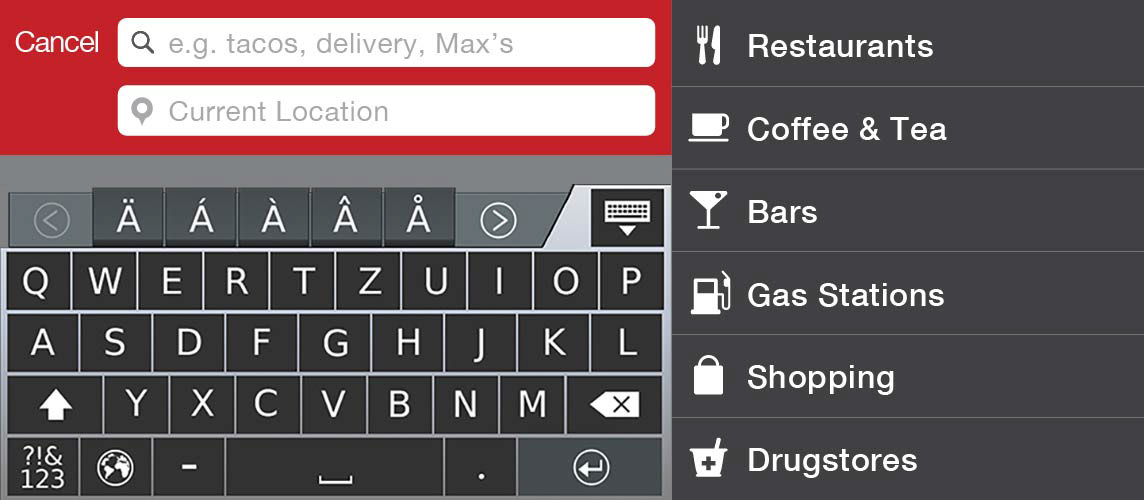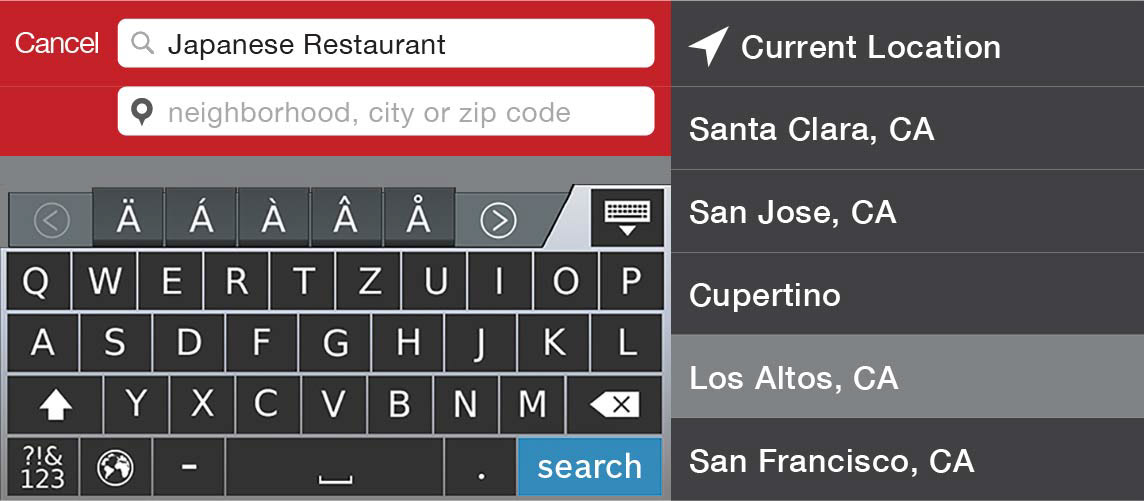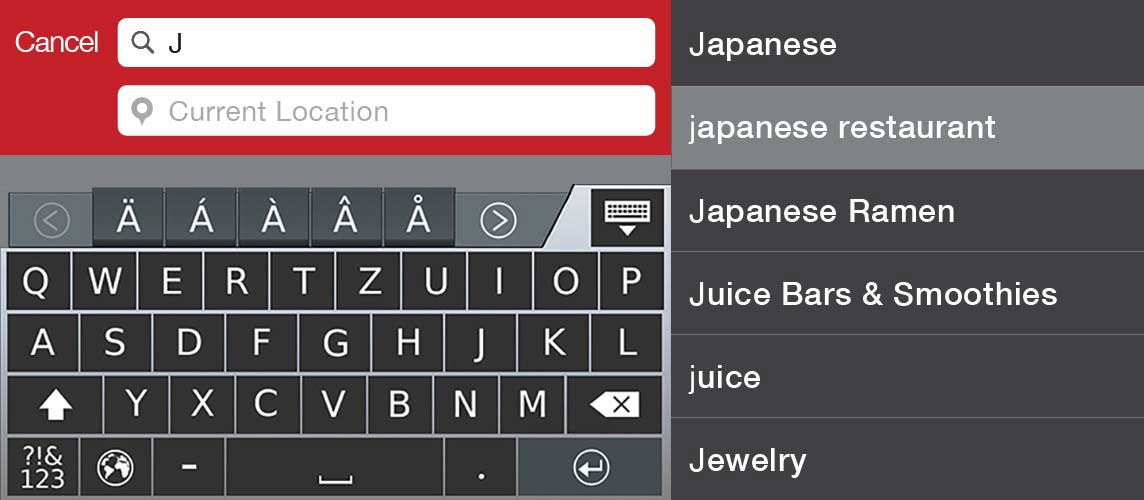 Final Pass & Information Flow - Key features have been finalized and scaled to the latest JLR screens.